As this article goes viral we ask that you follow our social media to stay up to date with this as we learn more information. Click here to follow us on Twitter! Or click here to like us on Facebook.
Wow! TikTok might have just became a very useful platform besides for dancing. After a user posted a video that showed a young lady behind a man who looked completely lost, staring into the camera trying to make sure you notice her in the video went viral.
If you watch the video, it'll give you chills. She looks like she needs help.
The video shows that the original video was posted by DeShawn Walton Sr on Facebook before it was recorded and posted on TikTok.
TikTok believes that it might possibly be Cassie Compton who went missing many years ago.
If you read – it says that she has a scar across her left cheek. During the video you'll notice that the lady was showing off that side.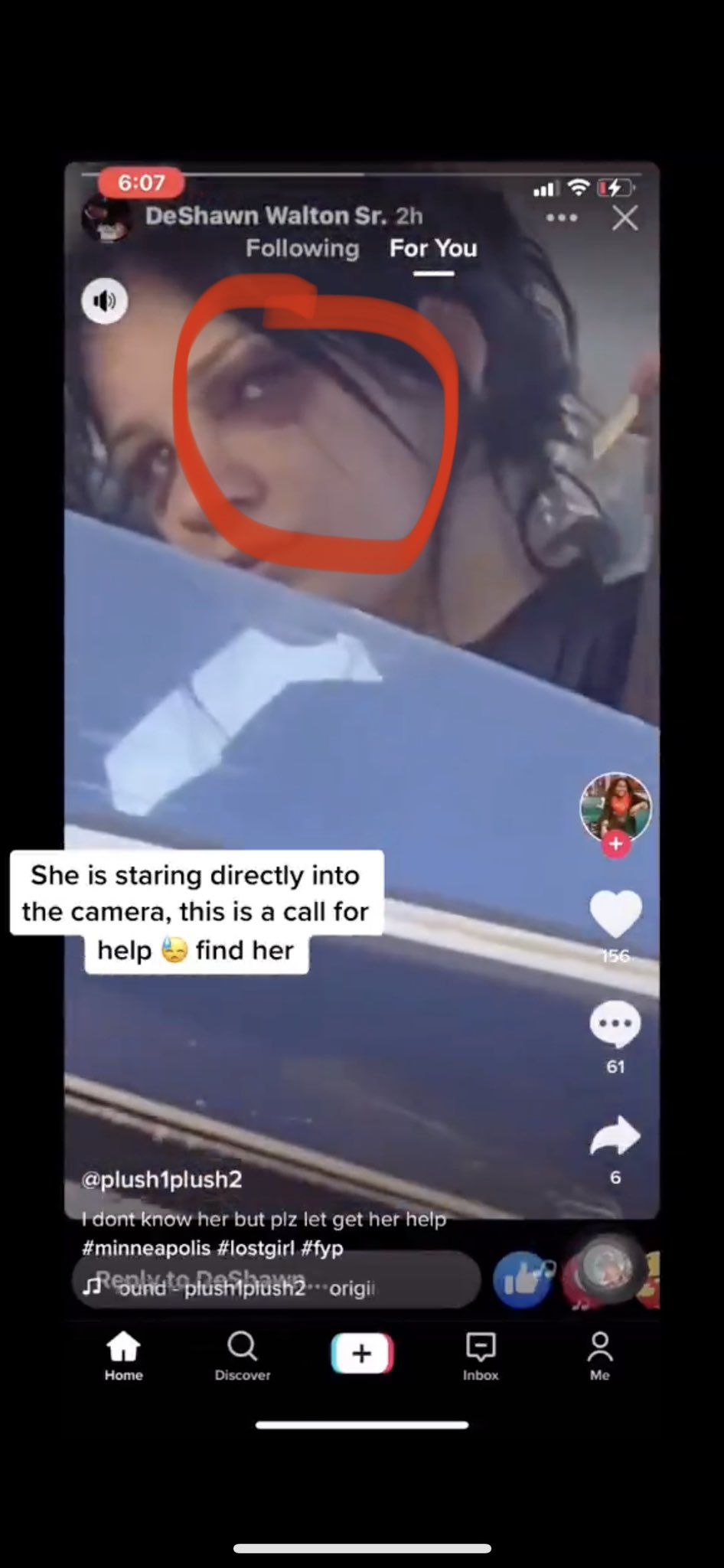 Wow. How wild. Maybe TikTok is going to help solve this. But what's scary is that this video has already went very viral and has been posted on many media networks. We can only hope that this doesn't put the lady in the video in danger.
But that's not it – that family of Haley Grace Phillips who also went missing believes that it might be her.
After looking at pictures of Haley Grace Phillips, I believe that might be true.
According to the Find Cassie Compton page – they're confirmed that Haley Phillips dad is saying it's his daughter in the video.
‼️‼️So Haley Phillips dad is confirming that the girl in the video is his daughter. Thank you all for sharing and bringing attention to this young girl! Pray that they find her! ‼️‼️

Posted by Find Cassie Compton on Thursday, January 14, 2021
Police confirmed that they're looking into this. We hope they bring Haley home if it is her.
If you'd like to stay updated on this – follow us on Twitter! Click the button below.