Holy moly, has someone turned up the thermostat, because these employees are certainly bringing the heat! It is no secret that Barstool continues to take over the world, one day at a time, and nothing will stop them on their path of world domination (at least I won't certainly get in the way). They have seemed to find the secret sauce to taking over the internet, and that is being extremely funny, while being EXTREMELY HOT. I know you have probably seen photos on the internet before of your favorite Barstool personalities, and felt that little tingle down where the sun don't shine, but I am not sure you have ever seen photos this steaming. Without further adieu, I will get to the moment we have all been waiting for. The definitive ranking of the hottest employees at Barstool and some photos that are sure to make you hot under the collar:
#5: Frank "The Tank" Flemming
:
The self proclaimed "Barstool Unit" of the bunch couldn't have been anything less than burning up on that summer day in Long Island visiting Stu "the source" Feiner. Temperature's on the Island tend to range from 90-100 in the summer months and as a former unit myself, I know how unpleasant that can get. Although, he is in a simple breathable cotton tank, and next to a beautiful pool, so that is why I put him at the last spot of my list.
#4 Glenneth/Glenjamin "Glenny" Balls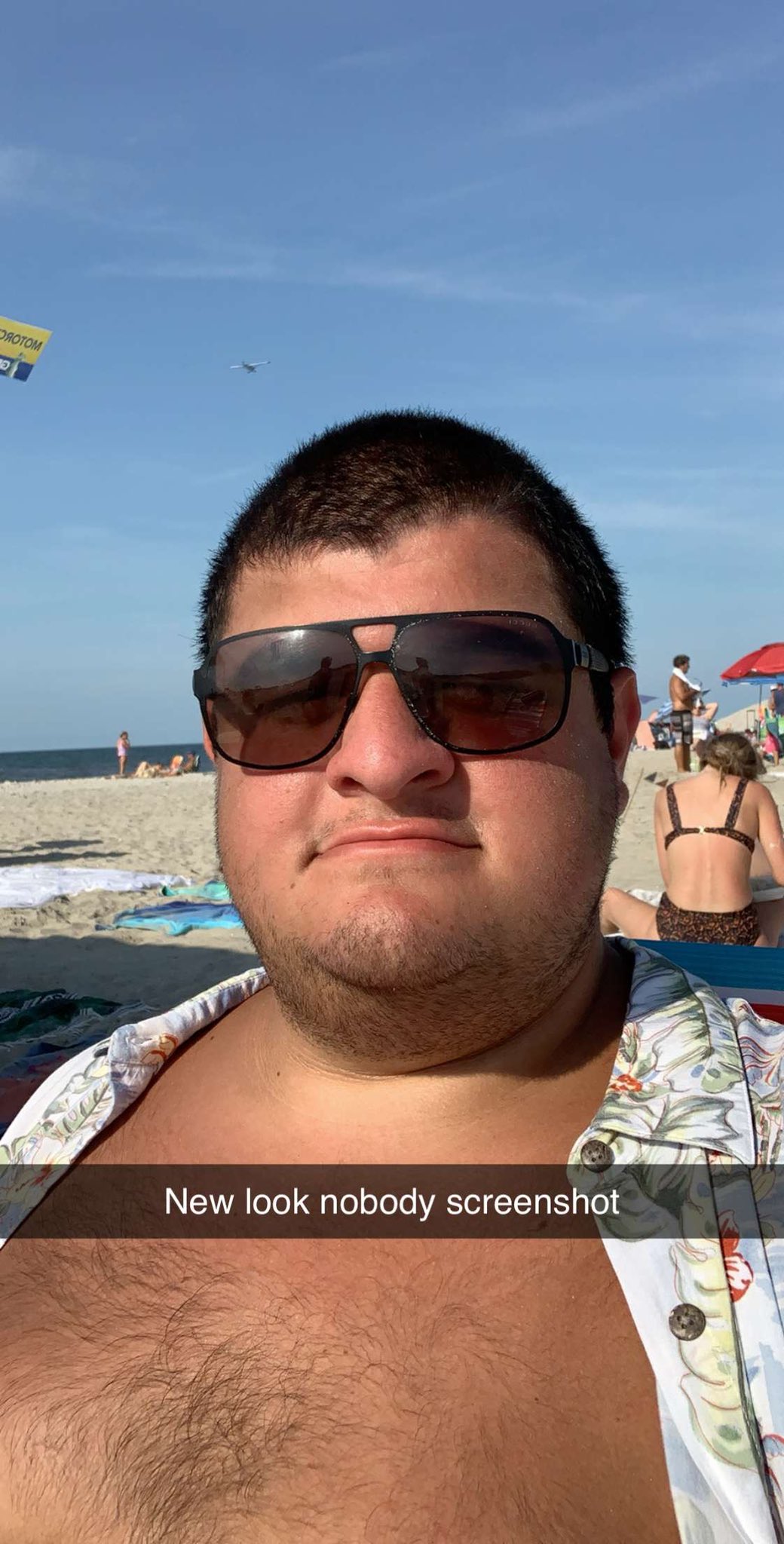 Heavens to betsy, let the chest hair flow Glenjamin! Looking like a sexual icon on this presumably Long Island beach, giving looks that could kill. Now, similar to Frank it gets quite hot without the proper shade out there, and with the sunburn rapidly setting in, you could tell he was quite hot that day. The physical signs of sun fatigue is why I have him here at #4 over Frank who is wearing a T-shirt.
#3 White Sox Dave
Dave always seems to be getting himself in a tizzy when he is arguing up a storm about how the South Siders are going to have their magical season, but in this little number above he brings the all time heat. Presumably wearing an outfit that garners an undershirt, this man is rocking THREE layers in this photo. The disheveled hair and the red neck/cheeks is perfect indication that this man is over heating! For all of the clear signs, this is what rings him in at #3 on our countdown!
#2 Daniel "Big Cat" Katz
Oh Daniel, there has certainly been a lot of memories over the years, but nothing quite hits the heat index like Big Cat at the final 4 for Wisconsin. I can't decipher if this photo was taken before or after the Championship game, but seeing that they lost their chance at immortality, you know Dan was BURNING up in that heavy layered outfit. We have all been there, trying to make sure you are dressed your best, and having your heart ripped out and the internal temperature of your body feels like it is 200 degrees. I sympathize for him, I truly do.
#1 Uncle Chaps
The man, the myth, the legend! Ole Uncle Chaps is our victor for "hottest Barstool employee". Holy hell, could you imagine having to wear full fatigues out in Iraq every single day in the middle of the summer when through his own admission "I was still in Iraq in the middle of the Summer so the temperature in there was approaching 140 degrees."? Chaps, thank you for your service protecting our country and making the sacrifices that allow me to sit here in the comfort of my own home writing these blogs. I think wearing a full uniform like this daily, and dealing with the temperature the way it was, he is our without a doubt undisputed "hottest" employee photographed. God Bless Chaps, and God Bless America! Follow me on Twitter 
https://twitter.com/tonypse
Follow us on Twitter 
https://twitter.com/prosportsextra