From the only triple axel landed by a female American Olympic skater to the first men's single medal for USA Luge at the Games, U.S. athletes are making history in the 2018 Winter Olympics in just about every way. Even Red Gerard made history twice, first for winning the first gold in this Olympics, and then for dropping the F-bomb during his interview. Classic 'Merica.
Last night, it was Mikaela Shiffrin's turn in an event that she wasn't favored in: the giant slalom. Her first run was solid, putting her in second place going into the final run, with 34-year-old Italian Manuela Moelgg having a 0.20 second lead. Shiffrin then threw up an amazing run, winning the even comfortably with a combined time of 2:20:02, beating out silver medalist Ragnhild Mowinckel of Norway by 0.39 seconds (2:20.41). Italy's Federica Brignone took bronze with an aggregate time of 2:20.48.
Shiffrin's gold here is her first of the Winter Games in South Korea; she won gold at the 2014 Sochi Games in her signature event of slalom. Shiffrin will race in slalom and go for back-to-back golds in that event, and back-to-back golds on successive days tonight.
"To be honest, it's incredible but for me the biggest thing is with my GS, it's so special in how it's been building this year, and since Sochi," Shiffrin said on television moments after clinching gold. "I got fifth in Sochi, I was two-tenths off the podium, and I thought,  I'm not the best GS skier so I don't deserve to win a gold medal or even a medal in GS. At that time I set a goal to, you know, become the best GS skier in the world, and some of my GS skiing right now, it's so incredible and to be able to put a run, that run I was really taking risks and fighting for it and I'm so happy for that."


Mikaela could be another dominant skiier, much like Lindsey Vonn, and Bode Miller before that, but this one seems different. When you start to win events you don't even expect to win, you have to wonder just how many medals she can grab before her career is over. The rest of Shiffrin's events are listed below, be sure to check them out, and the Pro Sports Extra's Facebook page too!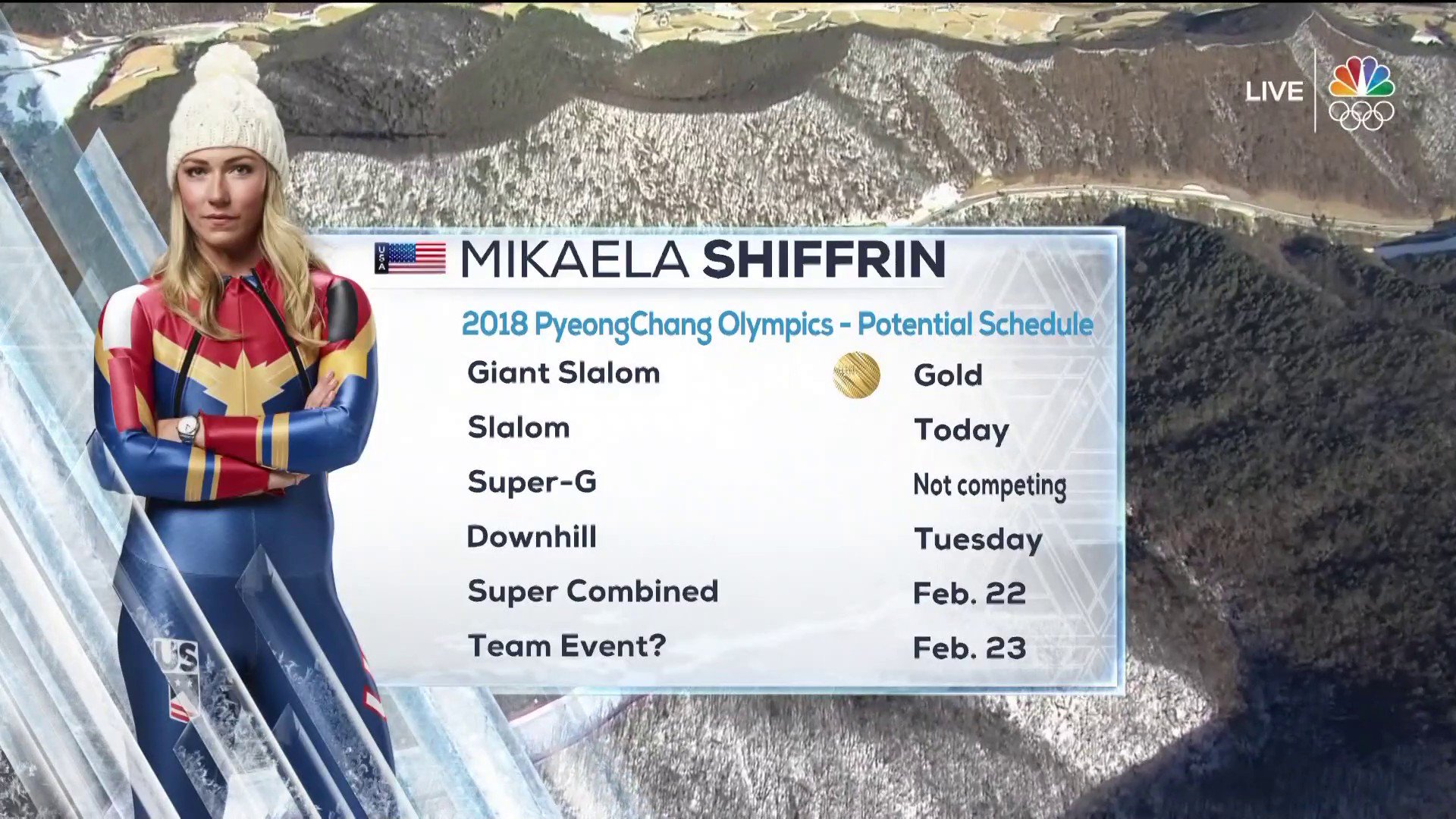 Enjoy this article? Give us a hand! Even $1 helps.