Unfortunately, the babies name is not Big Cat…
Nothing says you've made it like having a newborn baby being named in your honor. A longtime listener of Barstool Riggs' Foreplay Pod has decided to name the baby after the Taylormade sponsored athlete.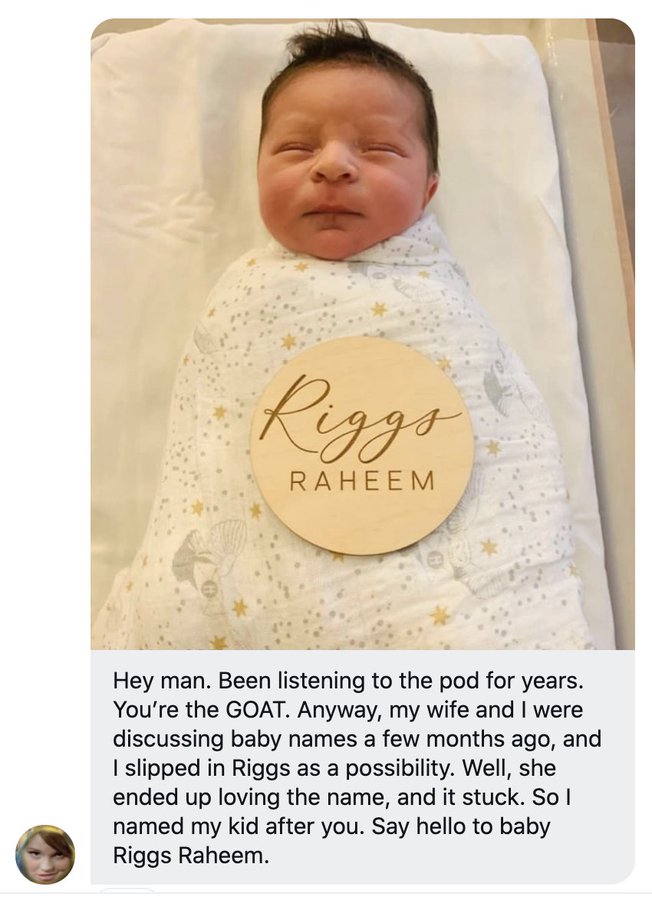 Riggs went on to offer the newborn a free round of golf, im assuming, when he's able to do human things. There is a very obvious issue on the surface of this, and that is Riggs' golf swing itself.
How do we protect this child from having as bad a swing as Riggs? This has to be the main focus.
Sources are saying the newborn has already called Barstool Riggs soft, and "Out of touch with reality". The newborn followed with the following photo adding, "I'm just getting started."
The rivalry between the 34 year old and one day old has just begun. Who is the alpha Riggs? We'll find out in about a decade, but hey, pretty damn cool. We will all wait for the day where Riggs, and Riggs tee off, but until then the shit talking has just begun.
Has the real Riggs arrived?….
Follow me on Twitter: @J_Walters8