Free Agent Forward Josh Jackson who was recently on the Phoenix Suns finalized a deal with the Detroit Pistons today, according to Adrian "Woj Bomb" Wojnarowski.

The young man was apparently 8 years old when and was in the stands for the "Malice at the Palace" as a young Stawns fan. It was reported that he recalled being at the Palace that night and said "I am not going to lie. I threw a water bottle."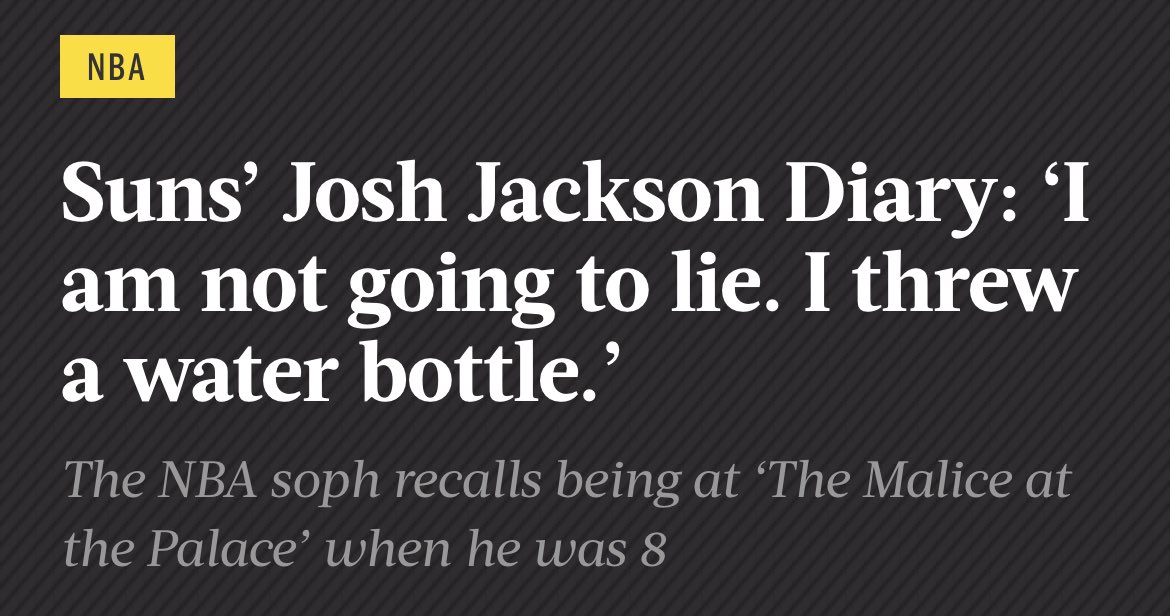 This makes him a true-blue Pistons Fan with a capital F signing up to play for his hometown team. I wish him and the Pistons the best of luck in this season so we can get the baller Disney movie about Detroit that America has always deserved: "Bottles and Buckets: JJ and the Pistons kick ass in the feel-good movie of the summer".