The long winded debate of who the "GOAT" between Michael Jordan and LeBron James in basketball seems to be all but mute at this point. However, Julius Erving (Dr. J) released his Top 2 NBA Teams of All-Time, and boy is it a doozy.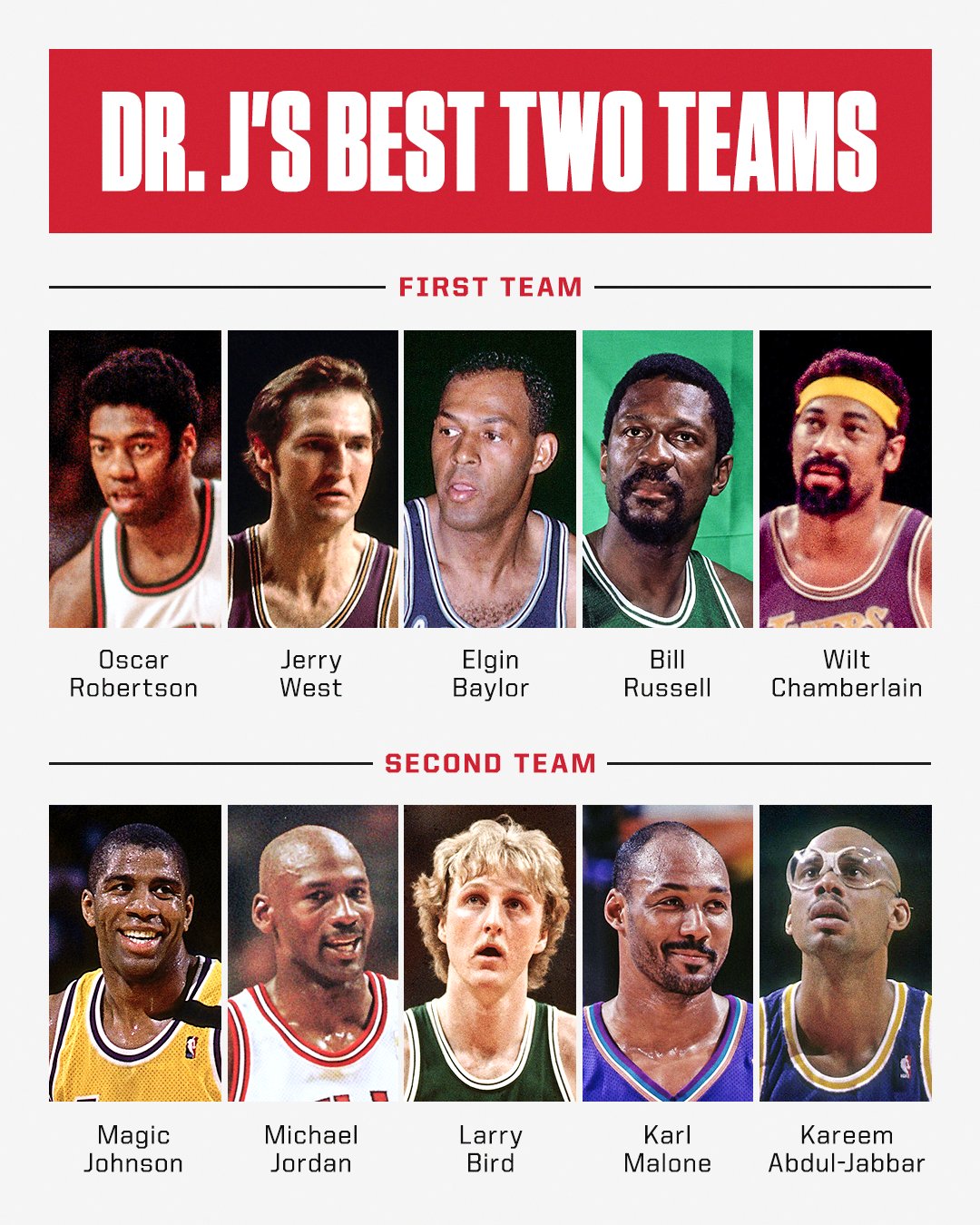 It seems to me as if Dr. J, has all but forgotten and entire era of the NBA. What he did essentially was the same crap the NFL did in 2019 with the NFL Honors Team. He added in some newer players but also made sure the foundations of basketball were still being kept intact. With that I have no issue, but leave off Kobe, Shaq and LeBron?? Blasphemy. Shaquille O'Neal was so impactful to the game of basketball that they had to double reinforce the hoops because he was just obliterating them in the NBA. Kobe, I mean he's the 2nd best competitor on any of these lists behind Michael Jordan. I would be willing to bet my entire yearly salary that Bryant would go out and give Elgin Baylor, Jerry West, and Oscar Robertson the business on a basketball court. However none of those give the initial shock quite like the next name. LeBron James…. I can totally agree and give into the fact that he very well may never be better than Jordan but to not make this list is absolute trash.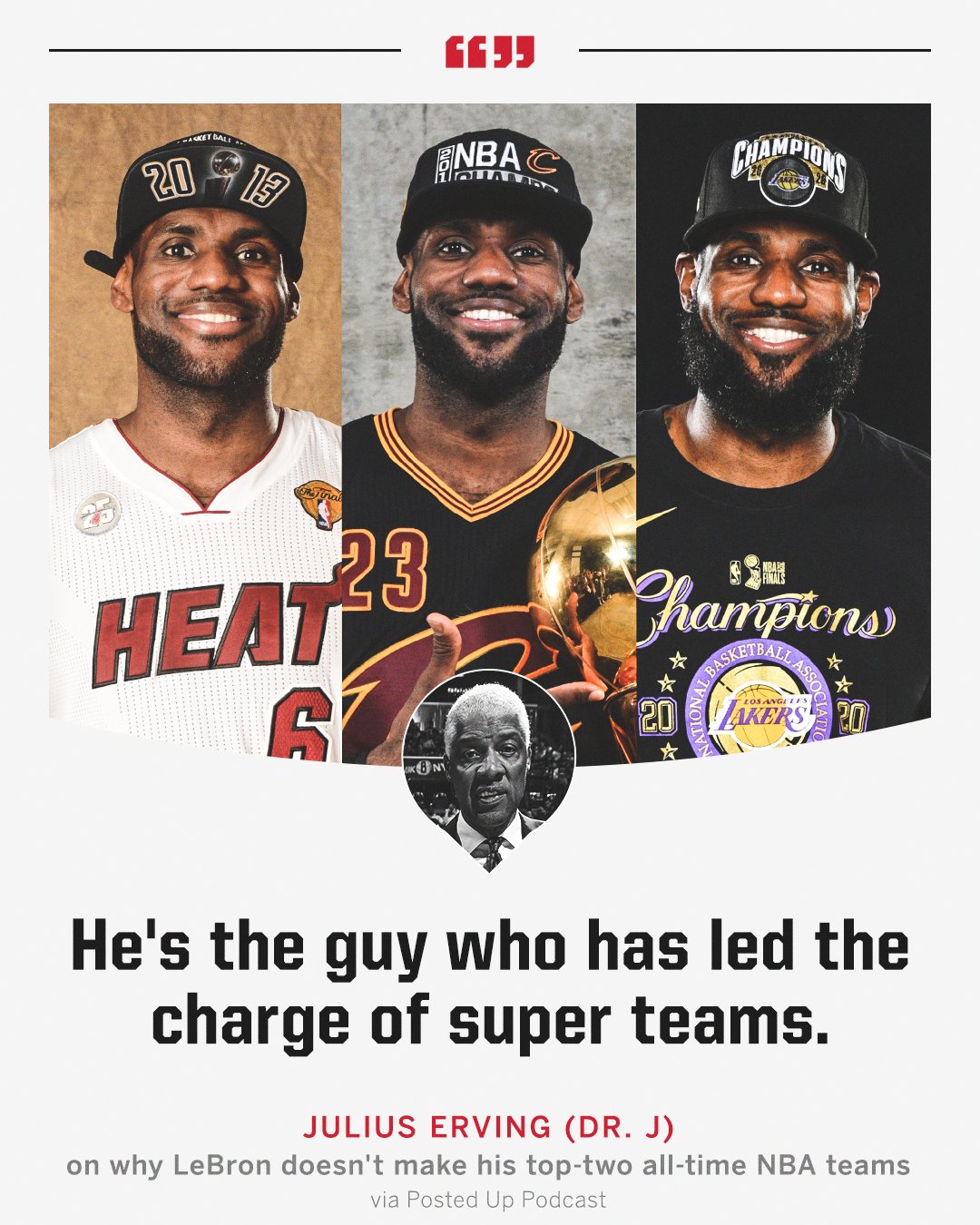 Dr. J came out with this awful quote to justify his reasoning for leaving James off his list. However, the reasoning does not justify the means. Saying LeBron is the one who led the charge for Super Teams is nuts. The 2000s Celtics literally went out and signed two of the top 10 players in the league just so they could beat LeBron and Mo Williams. Not just any LeBron either, a 22 year old LeBron who was tearing the league open to shreds. The Miami "Big 3" came to us as a consequence for the Celtics Teams. Also leaving someone off an All-Time Best List because he decided to play with his friends is poor reasoning. Legitimately I can only think of 3 people on this list that could even sniff LeBron's jock strap and that being, Larry Bird, MJ, and Magic. It's crazy that we are watching on of the greatest to ever go and pick up a basketball and all we want to do is sit and critique him. Just stay quiet and appreciate his greatness.